Now, what is so AWESOME ...about...WINNING???
Everyone likes to win!
WE all want to be winners!
But, it feels even more special when you win something awesome that can help others too!
Are YOU ready for this?
For all of our treasured regular Bidders......
A fond Farewell....for now!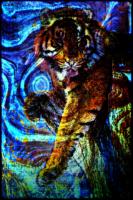 ALL ART IS PRECIOUS; a gift from soul to soul!
We are truly excited to offer some of the most awesome works of Art from collectible artists throughout the world.
We are also very excited about our new partnership with OFF THE WALLS WEARABLE ART!!
Scheduled for an international debut, in 2015, YOU are invited to purchase at below wholesale prices, hundreds of items that will set YOU apart as you stand out in your neighborhood, place of business, and social events wearing something that no one else can acquire!
Each item is ONE ONLY...that means...first one to claim their wearable art will be the ONLY one!
MORE!!  We have added some bonus incentives!  Don't hesitate, or add an item to your watch list!
 BUY NOW prices save $$$s for YOU!
 BUY NOW BONUS OPTION FOR:
OFF THE WALLS WEARABLE ART ITEMS INCLUDING:  ART SCARVES! ROCK THE ART SHIRTS! SHIFT DRESSES! ART TEES! HAND BAGS AND TOTES!, WATCHES!:
BUY COORDINATED OR RANDOM SELECTIONS OF 3 ITEMS:  
SAVE 10% ON TOTAL ORDER!
BUY COORDINATED OR RANDOM SELECTIONS OF 6 ITEMS: 
SAVE 15% ON TOTAL ORDER!
BUY COORDINATED OR RANDOM SELECTIONS OF 10 ITEMS:  
SAVE 20% ON TOTAL ORDER!
BUY COORDINATED OR RANDOM SELECTIONS OF 12 ITEMS:  
SAVE 25% ON TOTAL ORDER
Matching up items is easy too!  
Simply type in the TITLE of your favorite and you will see ALL of the possibilities!
THANK YOU FOR ALL THAT YOU DO TO HELP OTHERS!
I would like to take a personal moment to say
THANK YOU to each and every one of our BIDDERS!  
YOU HAVE BEEN THE WIND BENEATH OUR WINGS, enabling us to GIVE BACK!
A few years ago, when ART4GOOD Foundation, Inc. was created, I had a mission that was two-fold:  Realizing that the ART MARKET and ARTISTS suffered the harshest impact in a violatile economy, I spent several years acquiring the VERY FINEST ART from hundreds of artists from all over the world.
We believe that ALL ART is PRICELESS; a gift from soul to soul!
Our mission from the onset was to "Inspire Change With Every Brush Stroke!"
We wanted to SHARE this HUGE collection of truly awesome art to help raise funds for charitable organizations.
Our first call was to Bidding For Good, with the hope that we could offer our vast, multi-million dollar plus, diverse, inventory to their MARKETPLACE; to SHARE and SUPPORT their charitable organization clients.
To date, we have raised tens of thousands of dollars donated to charities that we chose to be beneficiaries, primarily from SALES OF FINE ART!!!!!!!!!!!!!!!!  
We really want to do more!
BUT..."to no avail"......
We've been told, again and again, by the "powers that be at BFG" that "art doesn't sell", even though YOU, the BIDDERS have proven that to be untrue.
You have been bidding and winning truly collectible art, in tandem with wonderful art by burgeoning artists for over two and a half years now!
On the "flip side", despite our devotion and investment of time to support numerous charitble organizations (as listed below), to date we have not been able to inspire THEM to INVITE their current supporters to participate!  Moreover, only 5 have ever even taken a moment to say THANK YOU for our ongoing donations! 
A recent survey and focus group of constant donors and pledge partners from these charities provided some stunning insight to the recent behavior or lack of graciousness from many of our favorite charities on the planet!  
Instead of responding "Thank you for your donation; here is how YOU helped", far too many people are bombarded with mail, telemarketers who simply demand MORE!
I am not one to give up easily, but I have known for a while now that a change was eminent and necessary! 
We do, of course, intend to recommence auctions including here on Bidding For Good in the Fall, and we will continue to endorse and recommend this site for charitible organizations to host their fundraising events! 
WE ARE WORKING ON A NEW SOLUTION!   
WE WANT EVERYONE TO WIN, everyone to benefit !  
So, this summer, I will be devoting ALL OF MY TIME to achieving that goal!!
As we look forward to our role in the new "OFF THE WALLS Wearable Art" line, and partnering with marketers throughout the world, these items can also be made available!
In summary, we are a very small determined group of devoted volunteers who believe in giving back and supporting the world of the arts. We will enable charity auction clients to EXPAND their offerings, and because our inventory is so extensive, they won't need to "compete" with other auctions on the same site offering the same items!!  
(Wouldn't that be awesome?)
We look forward to a new horizon ahead that will benefit all, including a continual support for increased success for all of our loyal bidders and our friends at Bidding For Good!
HUGE HUGS GOING OUT TO ALL OF YOU WHO HAVE HELPED US TO SUPPORT SO MANY OF THE MOST WONDERFUL CHARITIES ON THE PLANET OVER THE PAST FEW YEARS INCLUDING:
Conservation Lands Foundation, Cri-Help, Shakira's Barefoot Foundation, THORN/ formerly DNA Foundation, DreamCatchers Wild Horse and Burro Sanctuary, Habitat for Humanity,Feeding America, Doctors without Borders, Oxfam, Stand up 2 Cancer, Animal Humane Society, Amnesty International, Autism Speaks, St Jude Children's Research Hospital, Nothing but Nets, United Nations Foundation, International Rescue Committee, Make a Wish Foundation, Elton John AIDS Foundation, ONE Campaign, Native American Heritage Association, The Prince's Trust, Clinton Foundation,  The International Wolf Center, UNICEF, UNHCR, MusiCares, Andre Agassi Foundation, M J Fox Parkinson's Foundation, The Lupus Foundation, Give Back Hollywood , Barbra Streisand CrowdRise Team for Women's Heart Center, The Trevor Project, American Red Cross, Project Arrowhead, Feed A Child 2012, Enough Project, Team Tre: Sickle Cell Disease, Jon Bon Jovi Soul Foundation, Wounded Warriors,Reader to Reader, American Cancer Society, Cure Epilepsy Campaign, Operation Respect, BDPA NY Scholarship, Imagine Scholar Inc, Will Ferrell's Cancer For College Campaign, Edward Norton's Maasai Wilderness Campaign, Jason Bateman's City Year Campaign, Desert Aids Project, Angel View Crippled Children's Foundation, Christopher's Clubhouse, The Daniel Pearl Foundation and Save The Children.
ADDITIONAL DONATIONS IN KIND:  Approximate Value $150,000.00+ have been donated to charitable organizations hosting auctions HERE on Bidding For Good! 
Thank YOU!
Thank you for your participation! Thank YOU for caring!
One Love,
CEO/Founding Chairperson
ART4GOOD Foundation, Inc


! ART 2 WEAR DESIGNS(11)
! ART DRESSES(100)
! ART HANDBAGS(170)
! ART SCARVES(110)
! Art SKIRTS(29)
! ART TEES & LEGGINGS(75)
! ART WATCHES(141)
! HUGE ART CANVASES !(24)
!KIMONOS and Leggings(46)
!ROCK THE ART SHIRT!(284)
"New: ART/Artists!"(9)
ART ULTRA COLLECTIBLE(120)
ART: Animals(46)
ART: Children(23)
ART: CINEMA(45)
ART: DANCE(7)
ART: DIGITAL MASTERS(65)
ART: FAITH, CULTURE(22)
ART: Happy Art!(13)
ART: HORSES(32)
ART: ICONIC(13)
ART: Master Artists(492)
ART: Men and Women(13)
ART: Music(15)
Art: NATIVE AMERICAN(61)
ART: Nature(38)
ART: Nostalgic(61)
ART: ON THE WATER(15)
ART: ROMANCE/Love(21)
ART: Travel(42)
ART: Abstract/Pop(30)
ART: Bold & Beautiful(16)
ART: CINEMA(30)
ART: HEARTS/FLOWERS(12)
AWESOME GIFTS!(1)
AWESOME WATCHES(12)
Collectibles(98)
EXOTIC ACCESSORIES(9)
EXTREME BARGAINS!(19)
JEWELRY: COUTURE(10)
JEWELRY: FINE(25)
Memorabilia(85)
Tickets-Entertainment(1)
Travel(139)
Unique Experiences